How do I manage my privacy options ?
You can decide what information the alumni network sees about you in the TBS Alumni Directory. To do so, login to the website and go to:
My information > My User Information > Confidentiality
You can then choose to share your professional information with everyone, but not your personal address, which you might prefer to reserve for your friends, for example.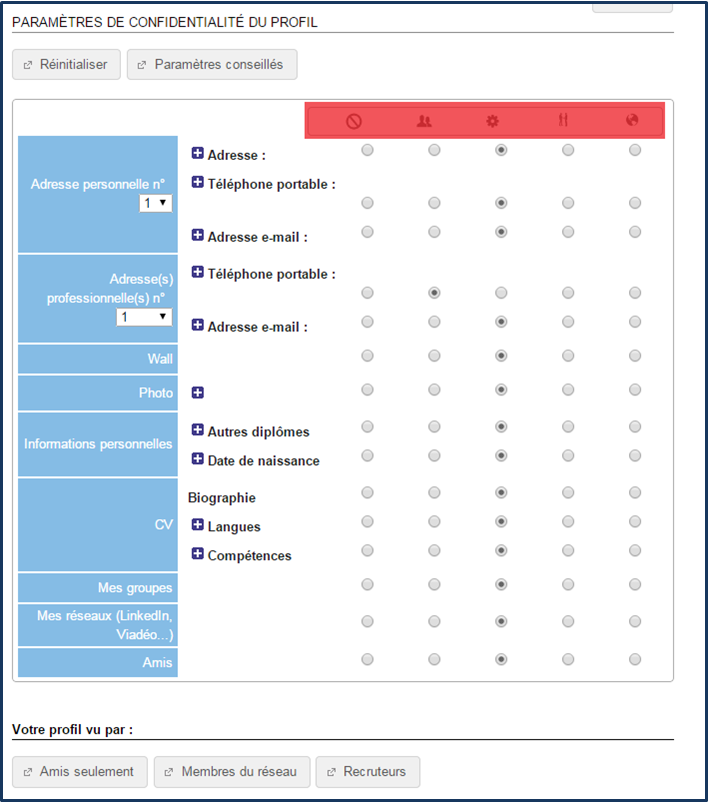 Don't forget to save your changes ("Save")!